ACLC NEWS: Remembering Rep. Brent Yonts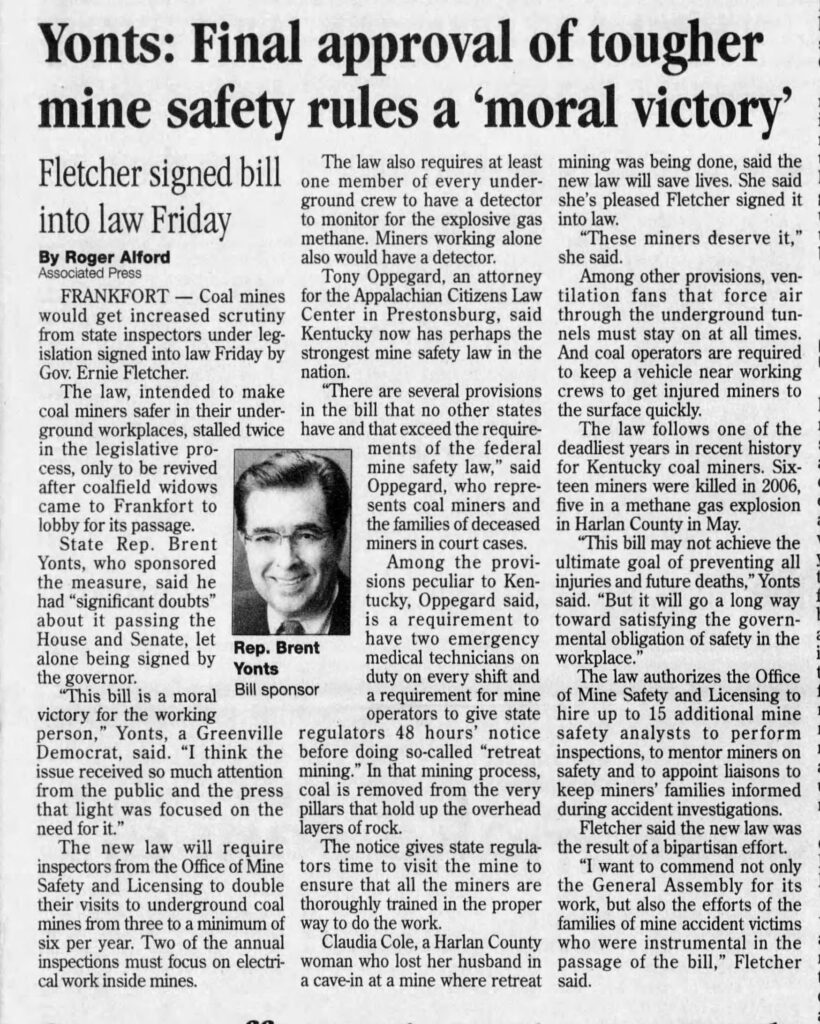 We are saddened to learn of the passing of Brent Yonts, a former Kentucky state representative and attorney in Greenville, KY. Whether he was authoring the strongest coal mine safety legislation in the nation or fighting for a miner's black lung benefits, Rep. Yonts was a true friend and advocate for mining families in the coalfields of western and eastern Kentucky.
In 2007, after one of the deadliest years in Kentucky's coal mines, Rep. Yonts described the urgency and moral imperative for the legislature to act: "It's hard to look a widow in the eye and say to her that her husband's life is not worth some legislation that might make it safer for someone else." We think that quote captures Rep. Yonts' dedication to workers and their families in this state and his resolve to pass a mine safety bill that ultimately saved lives.
We send our most heartfelt condolences to Rep. Yonts' family at this difficult time.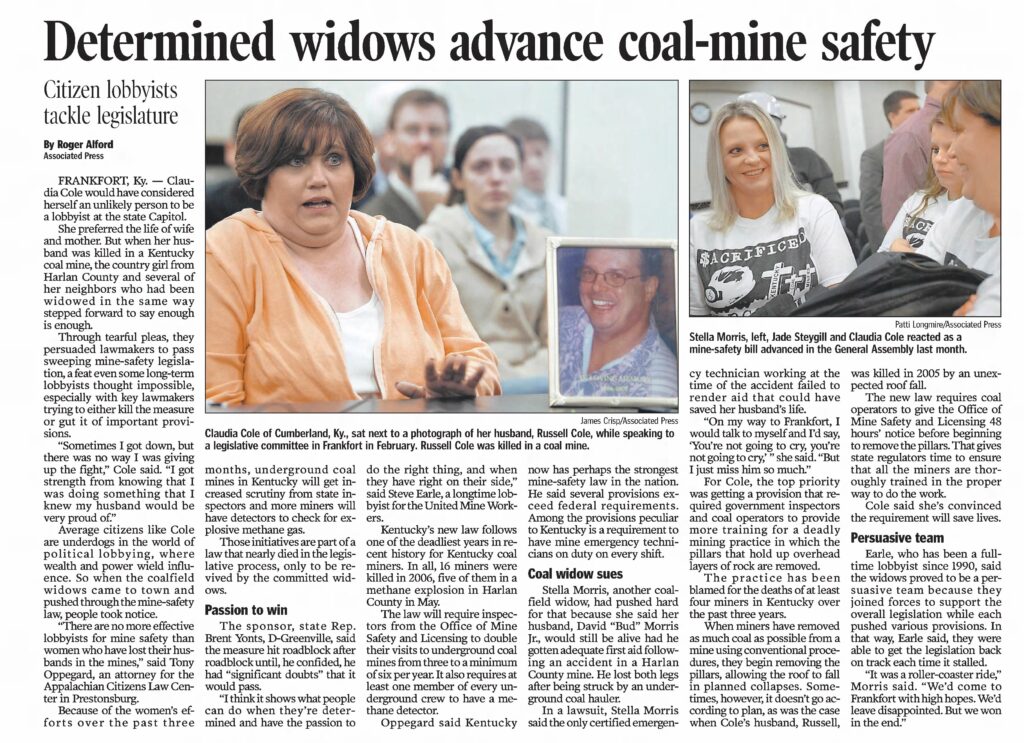 "Brent was a champion of coal mine safety in the state legislature and a true friend of miners. He was the rare legislator whose beliefs didn't shift with the political winds."

~ Tony Oppegard, Mine Safety Attorney
"I am saddened by the passing of Brent Yonts. He was a longtime advocate for coal miners who had been disabled by black lung disease and was dedicated to obtaining justice for them. Our thoughts are with his family in this time of great loss."

~ Steve Sanders, Former ACLC Director