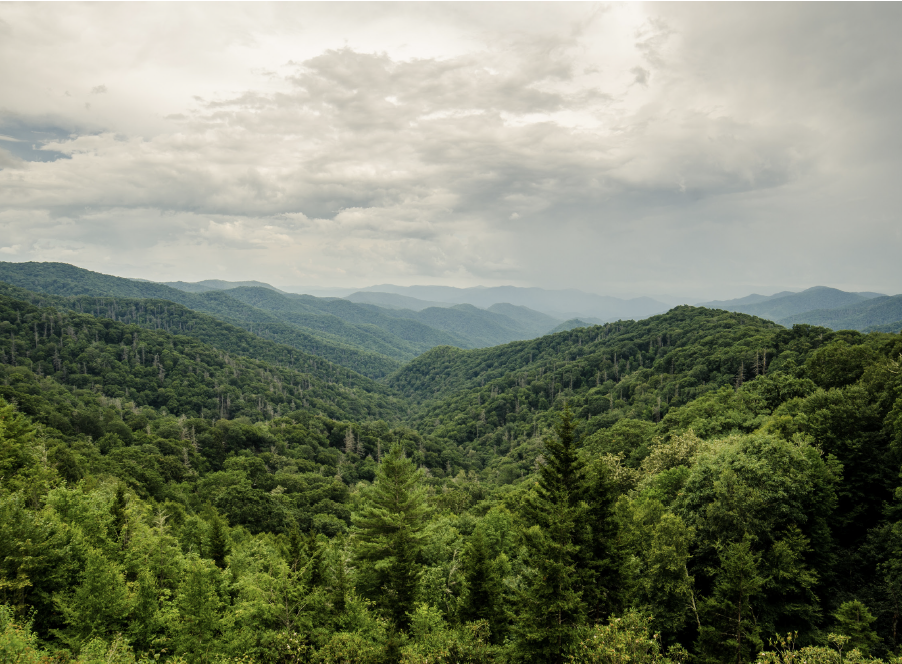 Legal Team & Staff
who we are
ACLC's staff includes several experienced attorneys and also serves as a training ground for those interested in public interest law.
Persons interested in working for ACLC should contact us about openings or fellowship opportunities. There are also summer internship possibilities for law students interested in environmental and worker health and safety problems associated with coal mining in Central Appalachia.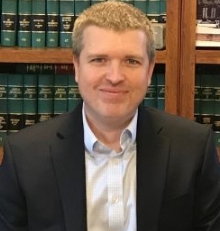 Wes Addington,
Executive Director
Wes has spent the past 18 years at ACLC, specializing in federal black lung and mine safety. He first came to ACLC in 2004 as part of an Equal Justice Works Fellowship and revived the center's Mine Safety Project. Coming from a family of coal miners, Wes is proud to represent miners in their fight for black lung benefits and safe working conditions. He earned his undergraduate and law degrees from the University of Kentucky.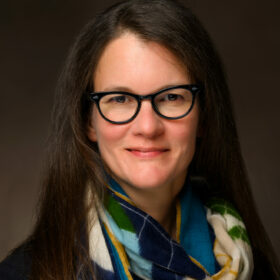 Mary Varson Cromer,
Deputy Director
Mary joined ACLC's staff in October 2008 to expand ACLC's community-based environmental law work. Mary represents individuals in Southwest Virginia and Eastern Kentucky on a variety of environmental justice issues related to the legacy costs of coal mining, including landowners' rights issues, toxic waste disposal, and safe drinking water. Mary has served on the Virginia Governor's Advisory Council on Environmental Justice. Prior to joining ACLC, Mary worked as an Associate Attorney with the Southern Environmental Law Center and clerked for the Honorable Glen Conrad of the United States District Court for the Western District of Virginia. She earned her JD magna cum laude from Washington & Lee University School of Law. Mary and her family live on a farm in Wise County, VA, that has been in her family since the 1840s.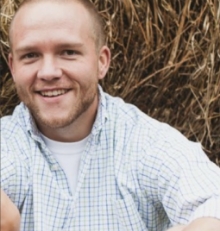 Mike Amburgey,
Staff Attorney
Mike returned to his hometown of Whitesburg, Kentucky to join ACLC. Mike previously practiced law in Southwest Virginia assisting injured workers and miners with claims through the Virginia Workers' Compensation Commission for the past five years. Mike attended the Appalachian School of Law where he graduated cum laude in 2013. For his undergraduate studies, he attended Alice Lloyd College and graduated with a BA in History.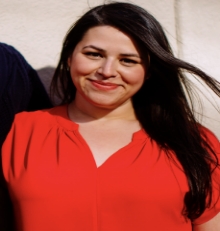 Raabia Wazir,
Staff Attorney
Raabia Wazir was born and raised in Charleston, West Virginia and earned her JD from the University of Kentucky in 2013. Thereafter, Raabia practiced as an associate attorney with the firm of Gary C. Johnson, PSC in Pikeville, Kentucky for five years, with a focus on mass tort and medical device litigation. She joined the ACLC team in January 2019 as a staff attorney, specializing in federal black lung benefits claims. As the granddaughter of a West Virginia coal miner, Raabia is passionate about protecting the rights of the hardworking men and women in our region.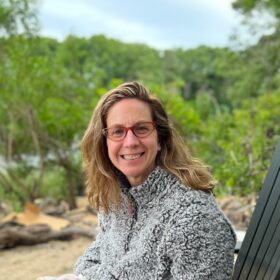 Deborah Tedrick,
Development Director
Deborah grew up in Millstadt, Illinois, where her father, uncle and grandfather spent their  careersas coal miners.  She received a B.A from the University of Illinois and a M.A. and J.D. from Syracuse University.  She joined ACLC in November 2022 and leads the organization's work in fundraising and communications.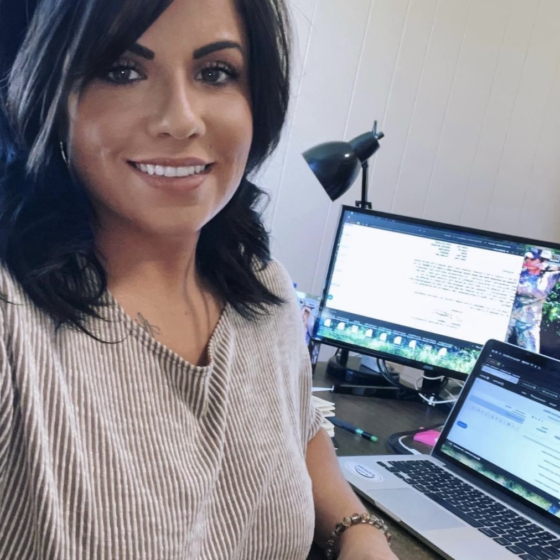 Tara Simpson,
Paralegal
Tara joined ACLC's staff in June 2010 to help with administrative tasks and special projects, and in 2013 she obtained her paralegal certification. As a paralegal, she assists the attorneys in conducting legal research and client interviews, as well as drafting legal documents, correspondence, and emails. Tara received a Master's of Science in Adult, Juvenile, and Community Corrections Leadership from Eastern Kentucky University. She is a member of the National Honor Society of Phi Kappa Phi and the Golden Key National Honor Society.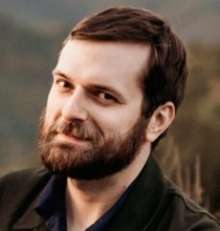 Matthew Carter,
Paralegal
Matthew joined ACLC's staff as a paralegal in December 2018. Matthew received a B.A. in Sociology and a B.A. in Criminal Justice in May 2008 from Pikeville College. During his time as an undergrad, he coordinated a teen court program for the Pike County District Court. Being a son and grandson of coal miners, the work ACLC does to help miners and their families is especially important to him. As a paralegal, he assists the attorneys in conducting legal research and client interviews, as well as drafting legal documents,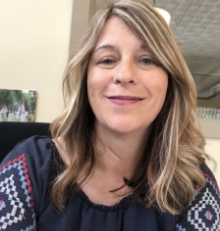 Rhonda Mullins,
Office Manager
Rhonda Mullins joined ACLC's staff May 2019 as an Office Manager.  Rhonda has worked in the coal mining industry since 1996 as a Human Resources Manager.  She graduated from Pikeville College with a Bachelor's degree in Business Education.  Being the granddaughter of two coal miners, Rhonda has a passion for reaching out and helping men and women who worked in the coal industry.  Rhonda will be assisting ACLC with Human Resources, payroll, and general office assignments.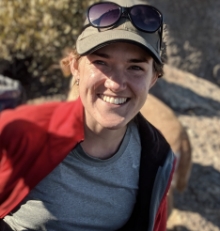 Rebecca Shelton,
Director of Policy
Rebecca joined ACLC's staff in July 2019 after serving as a summer research intern in the summer of 2018. Before joining ACLC, she was engaged in research on just economic transitions while pursuing a PhD in Sustainability Science at Arizona State University. She was happy to move back home to Kentucky to work at ACLC. Rebecca also has a M.S. in plant and soil science from the University of Kentucky College of Agriculture, Food, and the Environment and a B.S. in Earth and Environmental Science from Furman University.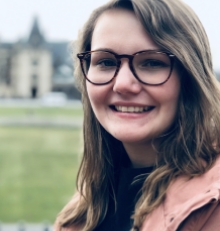 Courtney Rhoades,
Black Lung Organizer
Courtney joined ACLC in July 2019 to assist the regional Black Lung Associations. She has previously worked on access to safe housing and health care for uninsured families in the region. In 2018, Courtney received her M.A. in Appalachian Studies from East Tennessee State University and completed her thesis, Running the Health Care Marathon:  An Ethnography of a Charitable Clinic in a Rural Appalachian Community. Courtney completed a fellowship at the Appalachian Regional Commission in 2018 and she also holds a B.S. in Biology from the University of Maryland Eastern Shore.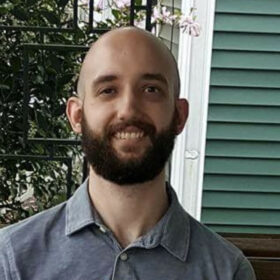 Brendan Muckian-Bates,
Policy & Advocacy Associate
Brendan joined ACLC in June 2023 as a policy and advocacy associate to assist with the center's black lung policy, water affordability advocacy, flood policy, and mine land reclamation work. A lifelong Appalachian, Brendan moved to West Virginia in 2008 to attend West Virginia University, graduating Phi Beta Kappa with a B.A. in History (2012), an M.A. in History (2014), and an M.A. in Secondary Education (2016). A former educator with a passion for social justice, Brendan helps support ACLC's mission to "fight for justice in the coalfields" through federal policy advocacy efforts.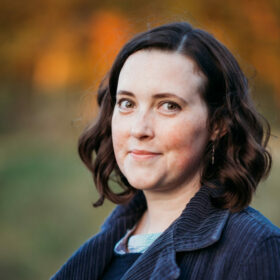 Carrie Wells Carter,
Programs Associate
Carrie Wells Carter grew up in Red Bush, Kentucky and attended University of Kentucky's School of Design. She has lived in Whitesburg for ten years now, currently with her husband, daughter and stepdaughter. She has worked in development, fundraising and communications for Hindman Settlement School, as well as contract graphic design and communications work for many nonprofits in the region, including ACLC prior to joining the staff full-time in November 2021. Outside of this work she is a musician and artist, and has received grants for her creative work from the Kentucky Foundation for Women and is currently a recipient of South Arts' Emerging Traditional Artists Program.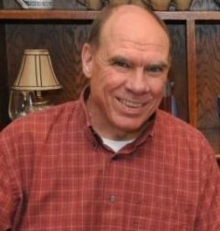 Steve Sanders,
Of Counsel
Steve formally retired in 2018 after 17 years as Director of ACLC, but he will continue to support the center of counsel. Steve has more than 35 years of experience as a public interest lawyer in Eastern Kentucky. He joined the Appalachian Research and Defense Fund of Kentucky (Appalred) in 1978 as a staff attorney and later directed the organization's Prestonsburg office. Steve left Appalred in 2001 to start ACLC. Steve earned degrees from the University of Cincinnati and Vanderbilt Law School. He was a Commissioner on the Kentucky Mine Safety Review from 2009 to 2012, and he was the Vanderbilt Law School's Social Justice Fellow in 2015.
Board
Mimi Pickering (Board Chair)
John Rosenberg
Jerry Hardt
Jill Fraley
Beverly May