JUST ANNOUNCED: Proceeds from John Prine's New Limited Edition Record to go to ACLC
Oh Boy! Records announced yesterday that all net proceeds from John Prine's newest 7″ record, "My Old Kentucky Home, Good Night" will go to Appalachian Citizens' Law Center to support our work fighting for justice in the coalfields.
According to Sacks + Co., "Acclaimed singer, songwriter and performer John Prine is debuting a new cover of "My Old Kentucky Home, Goodnight" today. Listen/share HERE. Released in advance of the Kentucky Derby this weekend, "My Old Kentucky Home, Goodnight" was written by Stephen Collins Foster and originally recorded by Prine in 2004 as part of a compilation album created in Foster's honor.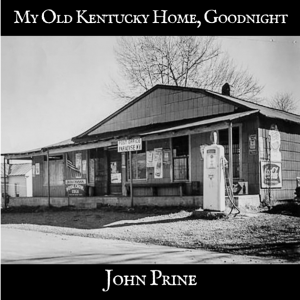 In addition to today's digital release, the song will also be available on a limited amount of 7-inch, Kentucky blue vinyl. Also included on the vinyl is a live version of Prine's acclaimed song, "Paradise," featuring special guest Tyler Childers. Pre-order HERE. Proceeds from the release go towards the Appalachian Citizens' Law Center, a non-profit law firm supported by Prine and Childers that represents coal miners and their families in the Appalachian region."
Click here to read more about the release.
Click here to order the record via the pre-sale now and support our work!