ICYMI: ACLC's 2019 Annual Report
In case you missed it, below is our 2019 annual report that was sent out to our donors and supporters during our annual appeal in December. If you would like to sign up to receive our annual appeal in 2020, click here.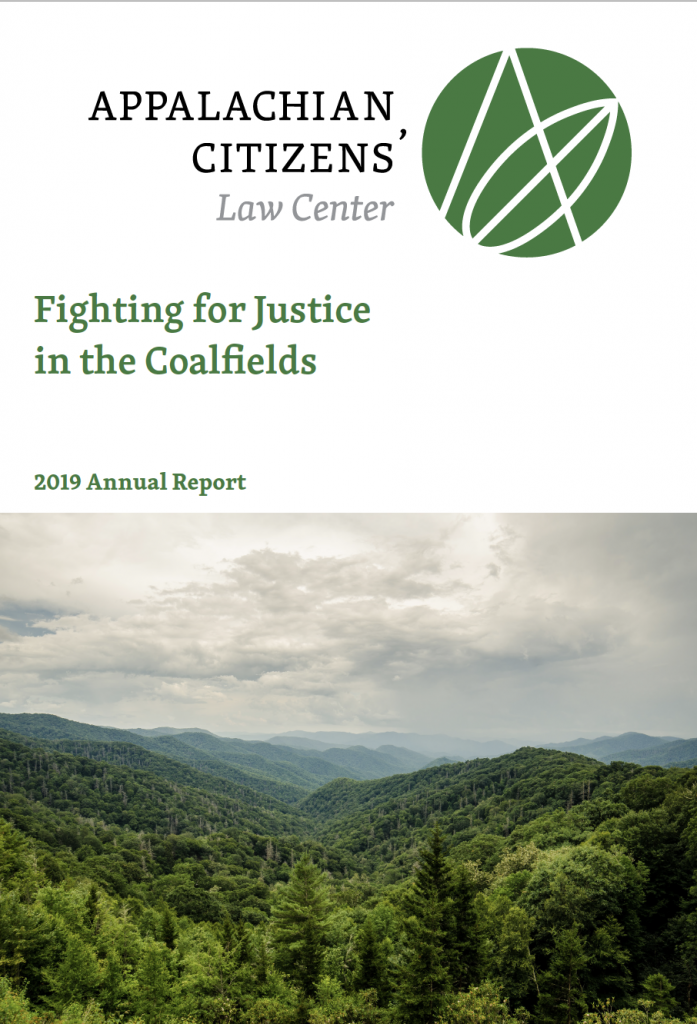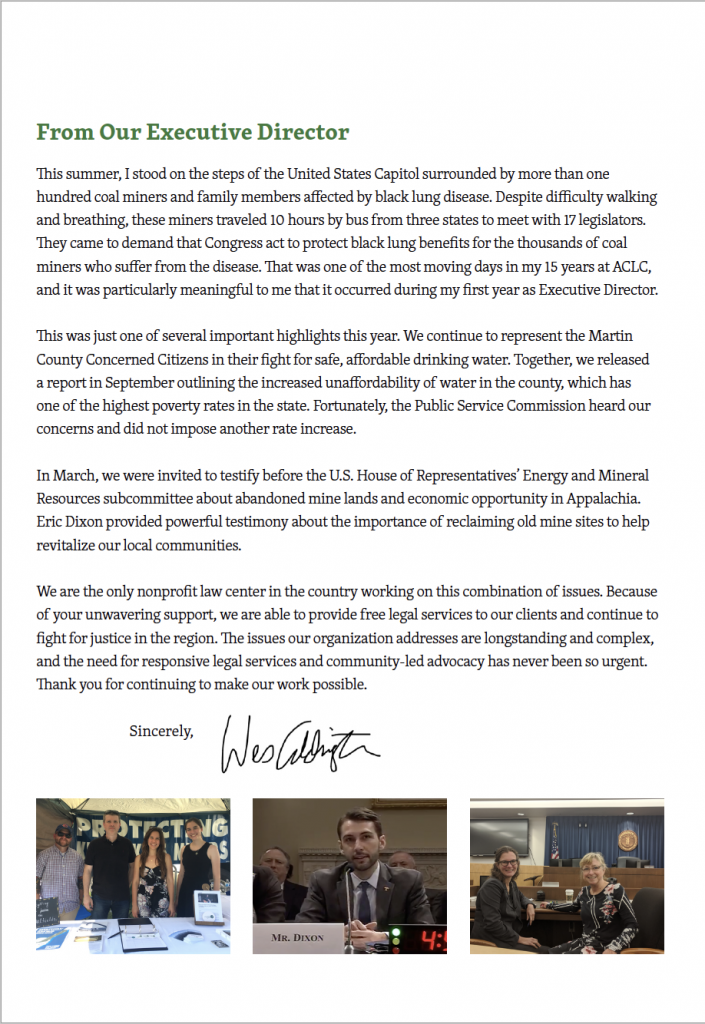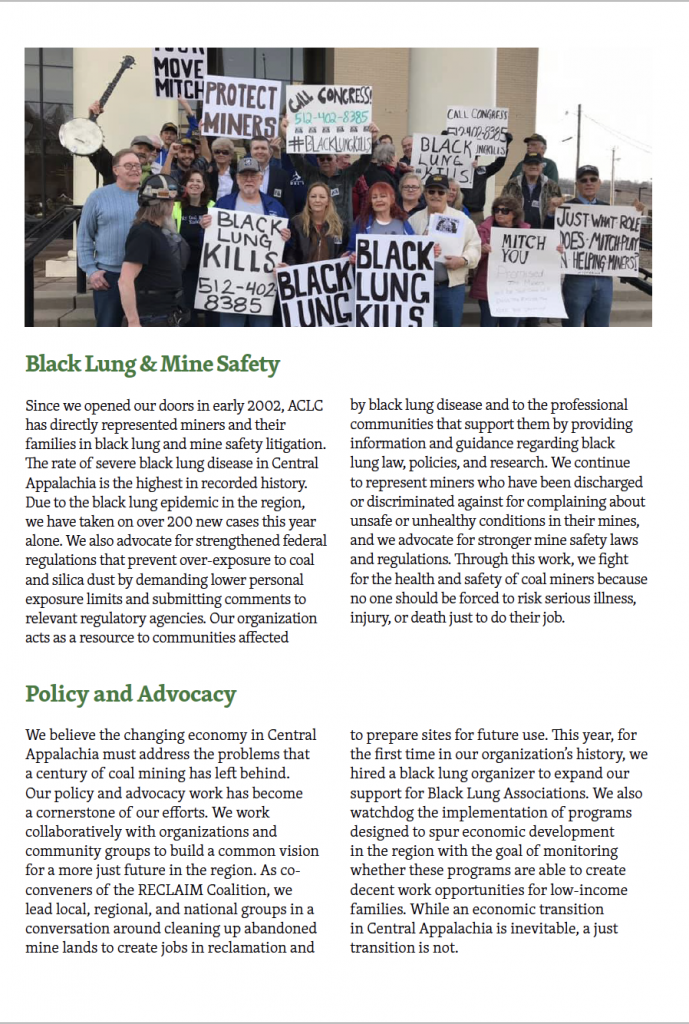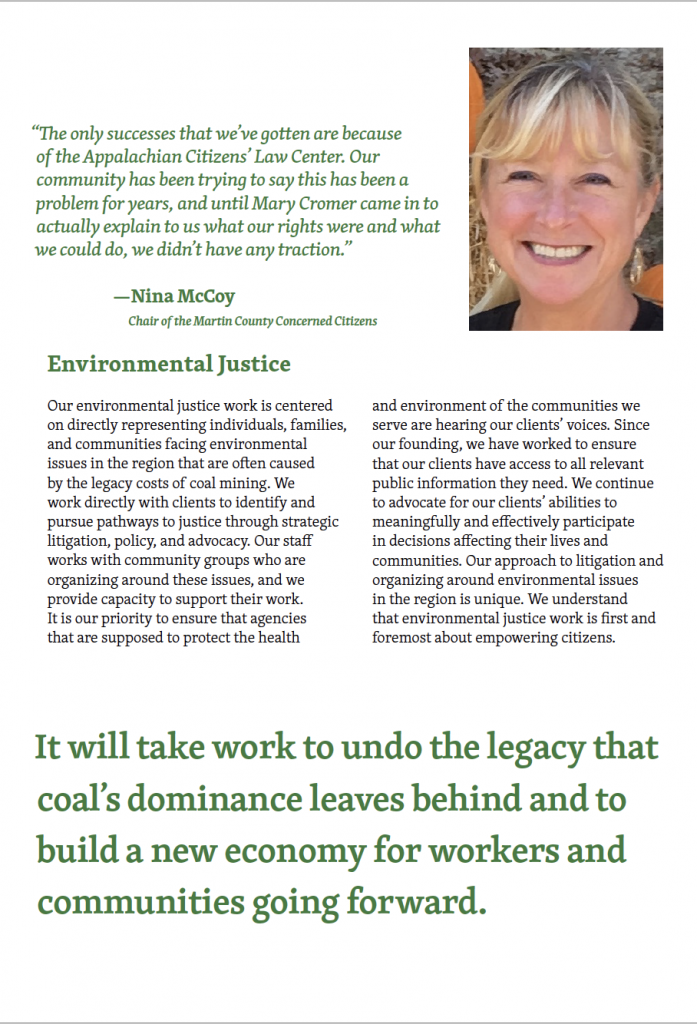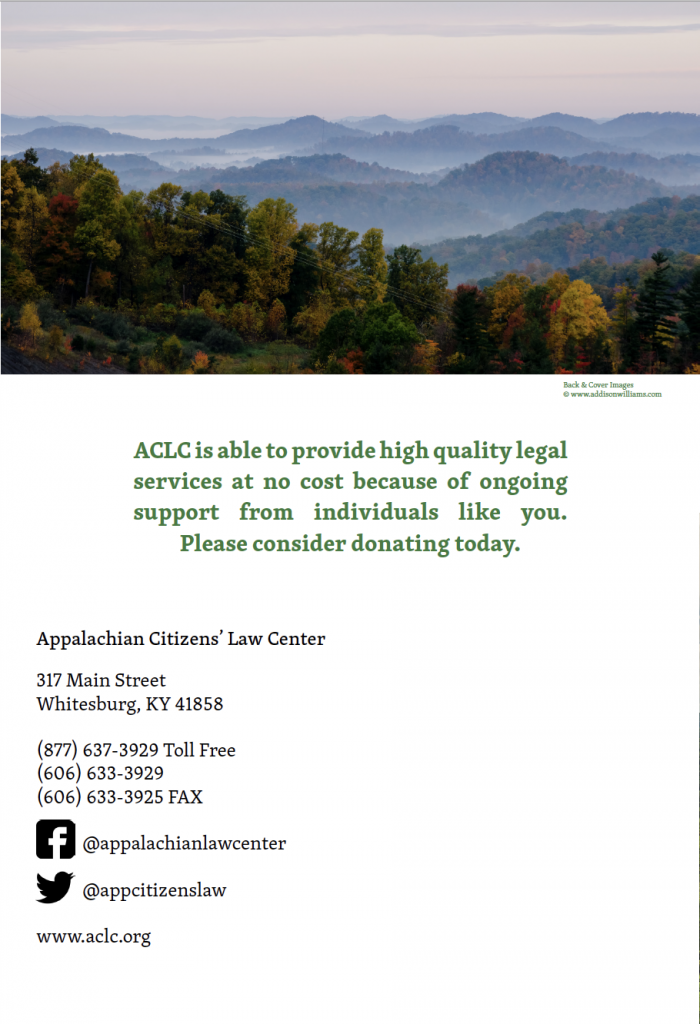 To donate to Appalachian Citizens' Law Center, click here.