ACLC NEWS: 2021 Annual Report & Executive Director Letter
When Edythe Pridemore took a job in the coal mines, she knew it could be dangerous work, but she didn't expect that it would give her a debilitating disease many years later. After her breathing worsened, Edythe initially filed a black lung claim on her own but contacted ACLC after facing a daunting administrative process. ACLC took on Edythe's case and won, securing her monthly benefit payments and lifetime healthcare coverage to treat her breathing problems.
Phillip Johnson's land has been in his family for multiple generations. When a coal company started to strip mine the land over his family's objection, he was outraged. He turned to ACLC to see if we could help. ACLC intervened, and after several years of fighting on the Johnson family's behalf, the company stopped their efforts to mine this property.
This year, ACLC celebrates its 20th anniversary. For two decades, we have helped people like Edythe and Phillip by holding extractive industries accountable in Central Appalachia. ACLC started with three employees and a vow to fight for local people and communities. This commitment still guides our staff as our region's challenges – and opportunities – multiply.
Looking ahead, we must work to ensure that the people who live here have a voice in decisions about how to deploy billions of dollars finally approved by Congress for infrastructure and reclaiming abandoned mine lands. At the same time, we must never forget the ongoing epidemic of severe black lung among miners, even as coal jobs keep declining. We must protect our communities from environmental harm as coal operators seek to walk away from their reclamation obligations.
Twenty years in, our mission is more urgent and hopeful than ever. Next year, we look forward to implementing our new five-year strategic plan and launching our first major fundraising campaign with the goal of hiring additional staff.
We want to thank you for joining us on this journey. We would not have made it this far without your solidarity, encouragement, and financial support. We hope you'll join us in the coming months and years to continue the fight for justice in the coalfields.

---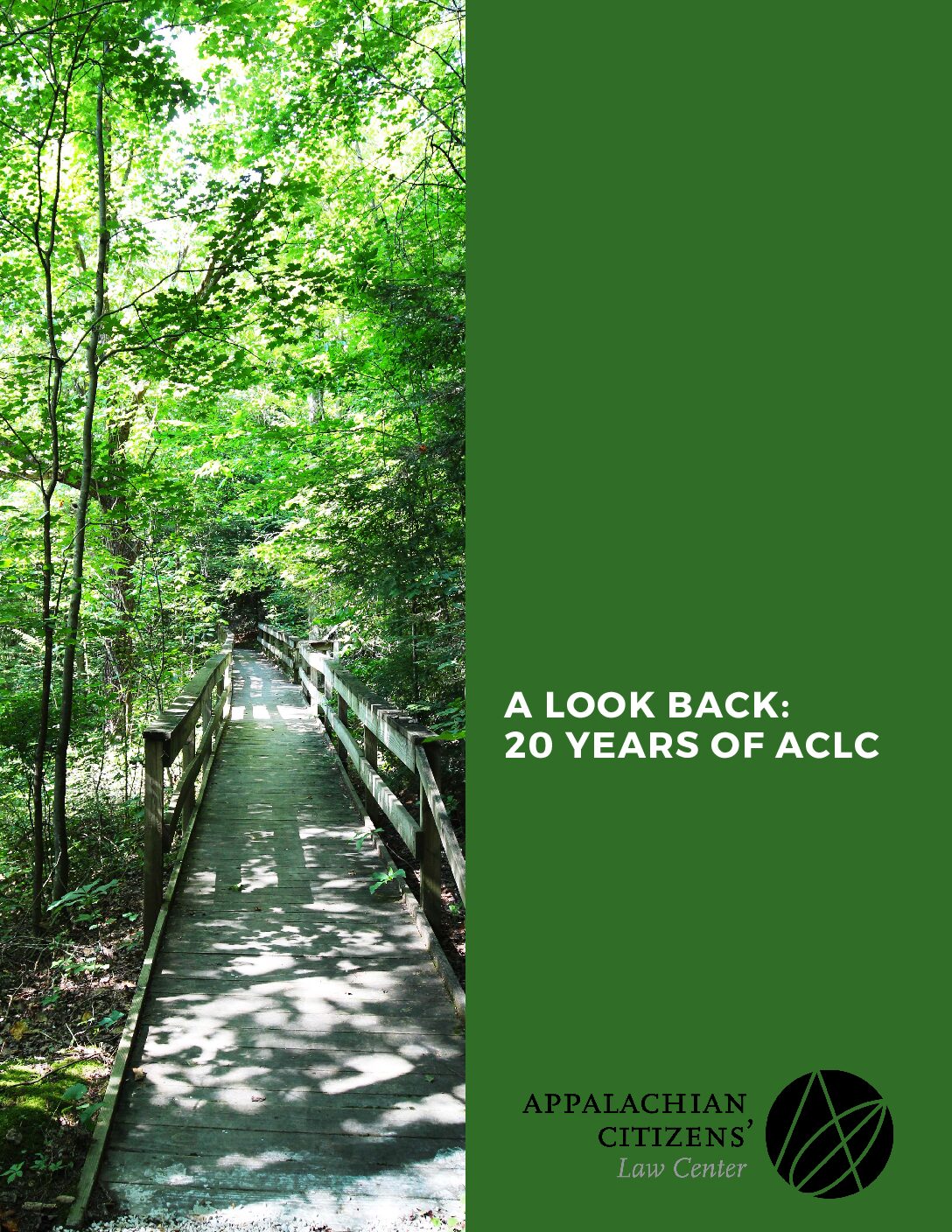 20 Years of ACLC
A LOOK BACK:
This year, we are excited to kick-off our 20th anniversary celebration by taking a look at our accomplishments over the years.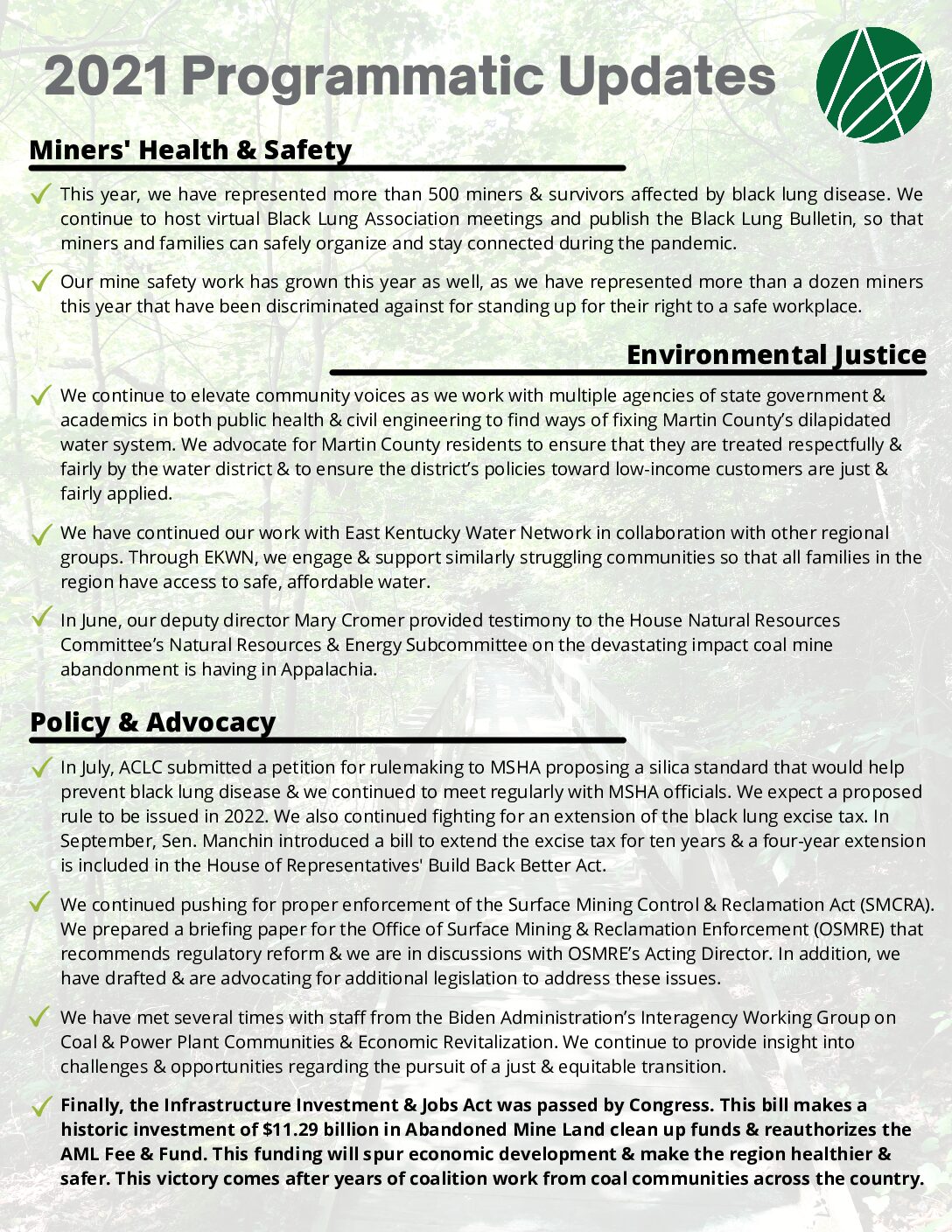 Programmatic Updates
2021
Learn more about what we have worked on in 2021.